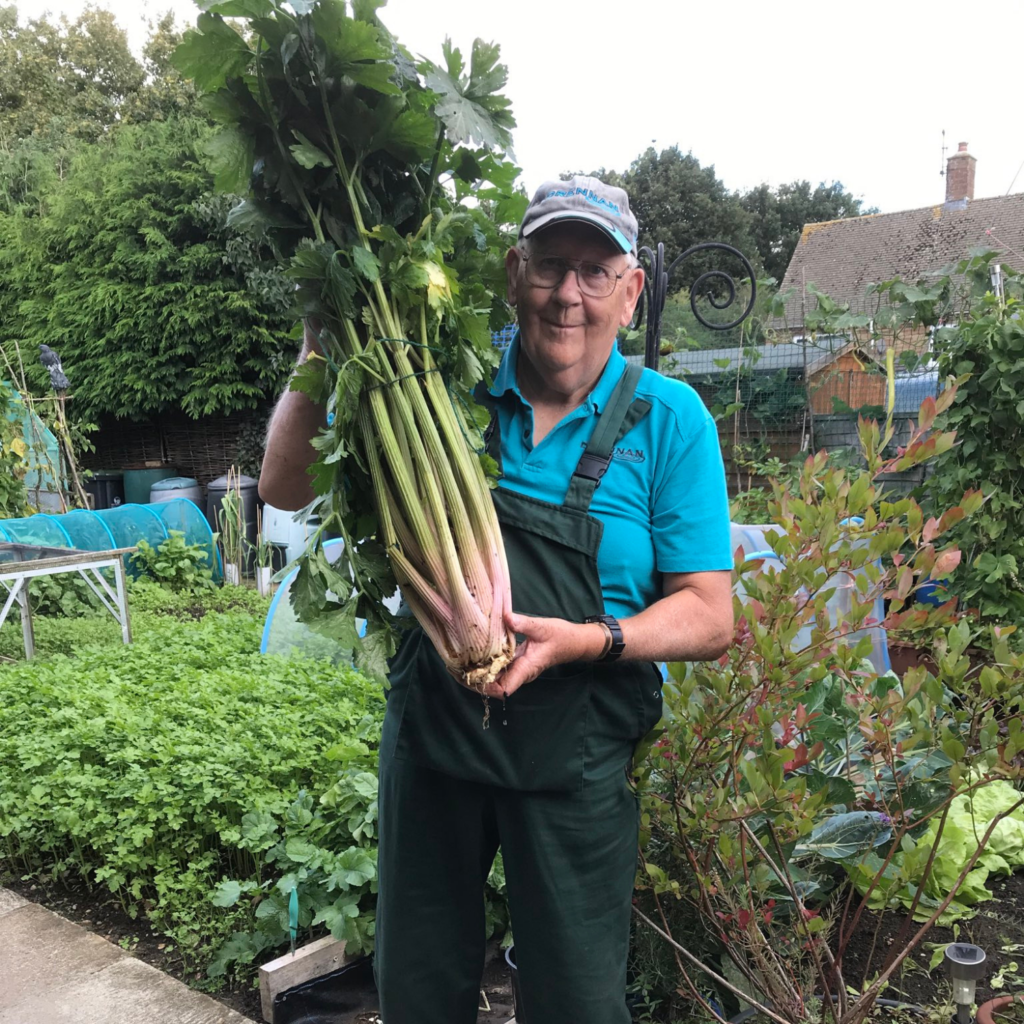 Episode 30: Cheers
Episode #30
2020-12-09 13:19:30
In June of 2020, a 72-year-old man in the UK named Gerald Stratford posted a photograph of himself in his garden on Twitter. He wrote, "Just giving my onions their daily inspection, a crucial time now for veg." The tweet, like many of Gerald Stratford's tweets, went viral. Gerald told us he never expected so many people to like his tweets about his garden, but that he just tries to be nice and polite and so far, people like it.
Gerald's Brussels sprouts recipe:
Trim and slice the Brussels sprouts (roughly 1/2 lb for two people); chop up 4 oz of pancetta or bacon; strain, dry, and slice 1 can of chestnuts. 

In a wok, cook the bacon or pancetta. Add sliced chestnuts, then sliced Brussels, a small amount of oil, and cook over high heat, stirring frequently. When the brussels go soft, it's ready. If you want to be really extravagant, add a spoonful of honey. It's very nice. Serve and enjoy.